Porsche 911 Window Switches
1974 – 1998 Porsche 911 window switch toggles. Classic black for the purist. Aluminum for the custom look, will match your custom Aluminum accessories. And chrome for the extra bling!
The original equipment switches have the Porsche part number on them as well as the letter P in a triangle.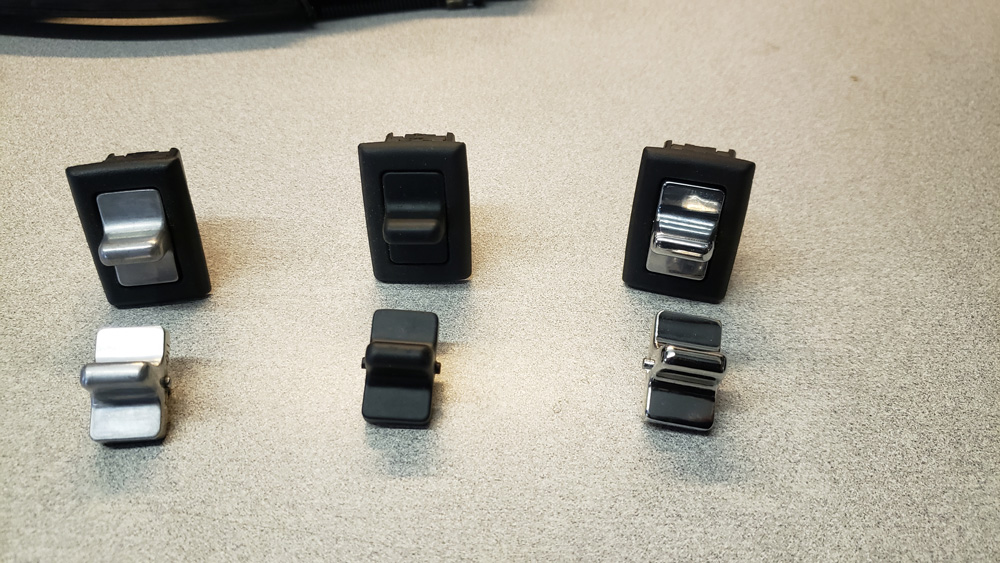 These custom window switch toggles are made for your original equipment 911 window switches.
Your plastic window switch can break causing the window to be powered up or down constantly causing expensive motor damage.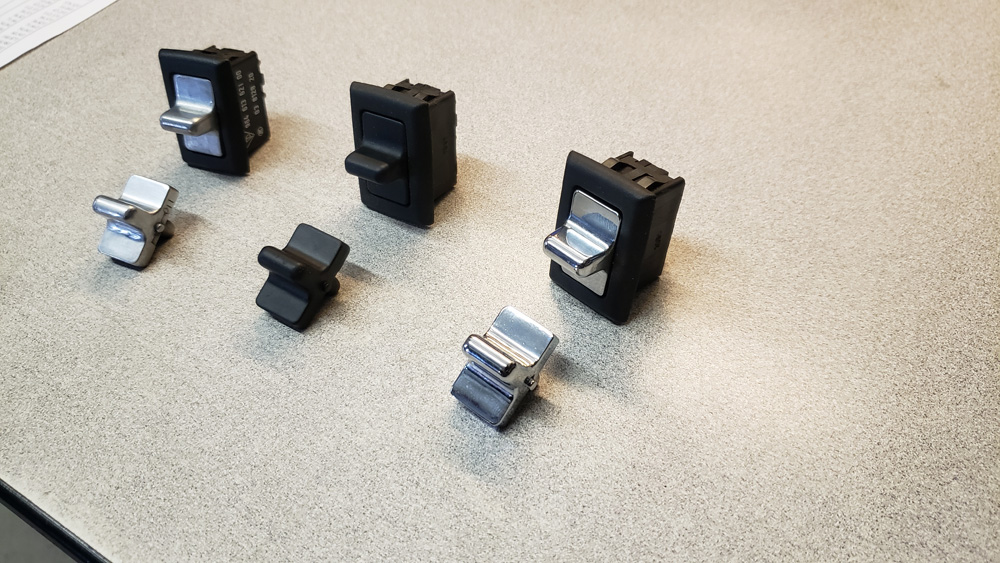 My window switch toggles come in classic black for an original look, aluminum for the custom look that will match some of your other aluminum accessories, or chrome for that extra bling!
Send me your original equipment window switches and I will replace the plastic toggle with my newly designed aluminum part that will never break. Your switches will get a complete makeover, all contacts cleaned, pivot points lubricated, a new aluminum toggle of your choice, and a lifetime warranty.